Appetizer / Snack
Shrimp and Herb Dip
---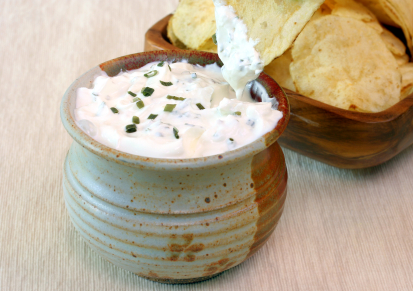 Ingredients
1/2 pound ready to serve frozen shrimp, thawed (since it will be chopped, the small sized shrimp will cost less)
1/2 cup KEMPS reduced-fat sour cream
1/2 cup light mayonnaise
3 green onions scallions, chopped
1/4 cup fresh parsley, chopped
1 teaspoon grated lemon zest
2 teaspoons fresh lemon juice
Sea salt and ground pepper
Crackers, bread rounds or chips
Instructions
Finely chop cooked & thawed shrimp.
In a medium bowl, combine sour cream, mayonnaise, green onions, parsley, lemon zest and lemon juice, salt and pepper. Then fold in the chopped shrimp. Refrigerate at least 30 minutes or for up to 2 days.
Serve shrimp dip with crackers, bread rounds or chips.