Dessert
Twisted Sour Cream Pumpkin Bars
---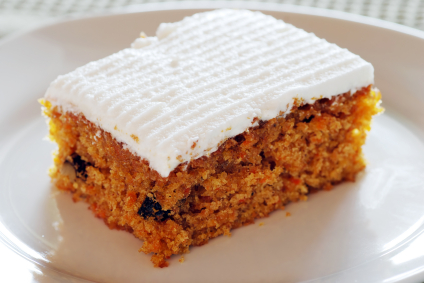 Ingredients
Bars:
1/2 cup (1 stick) butter
1 cup brown sugar, packed
2 large eggs
1 teaspoon vanilla
1 cup canned pumpkin
1/2 cup KEMPS sour cream
1 1/2 cups all-purpose flour
1/2 teaspoon baking powder
1/8 teaspoon baking soda
1/4 teaspoon salt
1 teaspoon ground cinnamon
1/2 teaspoon ground ginger
1/4 teaspoon ground nutmeg
1/2 cup semi-sweet, mini chocolate chip
1/2 cup fresh or frozen & thawed cranberries
Frosting:
1 package [8 oz] of cream cheese, room temperature
1 tablespoon KEMPS milk
2 tablespoons butter, room temperature
2 1/2 cups powdered sugar
1 teaspoon vanilla
Instructions
Preheat oven to 350°F (175°C). Lightly butter and flour a 13x9x2-inch pan.
In a large bowl, beat together butter and sugar using an electric mixer. Add eggs and vanilla extract, mix to combine. Add pumpkin; mix well.
In a medium bowl, combine flour, baking powder, baking soda, salt, cinnamon, ginger and nutmeg; mix to combine. Slowly add flour mixture to butter mixture; mix well. At the end, fold in cranberries and chocolate chips.
Spread batter into pan and bake 20 to 25 minutes or until a toothpick inserted in center comes out clean. Allow bars to cool in pan.
For frosting, combine cream cheese, milk, butter and vanilla in a medium bowl and beat with an electric mixer until smooth. Slowly add in powered sugar and beat on low until fluffy. Spread over cooled bars. Then cut into 4 rows by 6 rows. Store covered in the refrigerator.